Lucky Palms From The Sims 3 Store
As teased yesterday, The Sims 3 Store has announced its upcoming world Lucky Palms, including promotional screenshots on their The Sims 3 CZ/SK official FB page. No doubt a wider official announcement will roll out very soon.
Here are the four promotional pics so far, with analysis of some of the details. Credit to 5050Sims and TheSimsHub: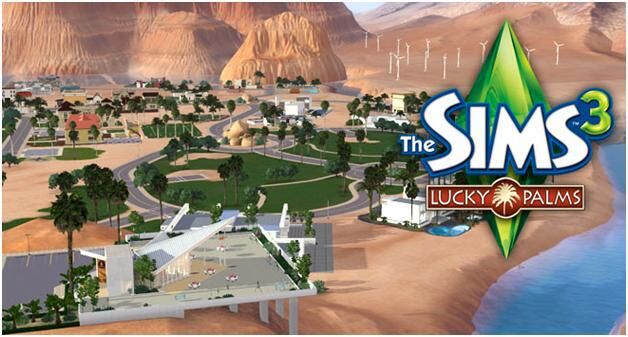 Quite a brilliant idea building that platform in the foreground, and it looks like a new rabbit hole is on it, but what really grabs my attention are the apparently unique palm trees. Could we get these in a patch, like the fantasy trees, or are they going to be unique to Lucky Palms?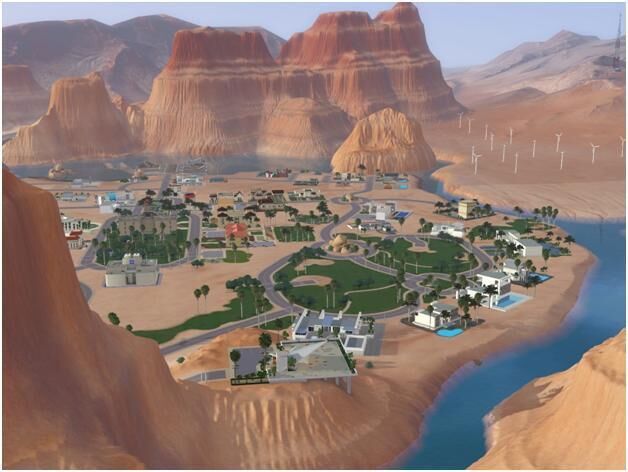 An interesting road layout. I can't say I like the overall world composition in this picture, but despite that it looks very promising. Note we seem to be getting some wind turbines in this world as well.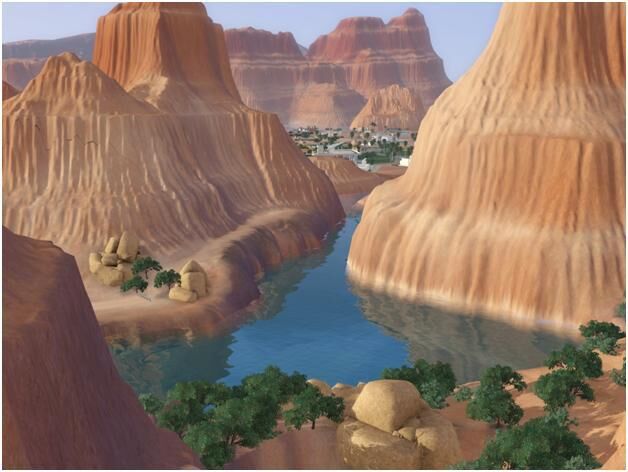 The sculpting looks lovely in places, and lazy in others - it looks very automated, not hand-done. The water colour looks customised, and this view is extremely nice and quite original for The Sims 3. A chunk boundary is causing a tear on the mountain, which is a bit unfortunate.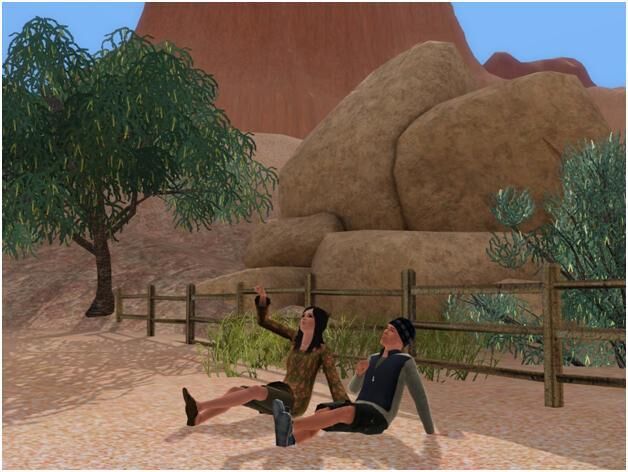 That girl's dress is hideous, but LOOK, more new trees and shrubs, and new boulders. I'm quite pleased to see that we're getting more flora. The wider the variety of plants we have, the wider the variety of worlds we can create.
More details when the official announcement arrives.